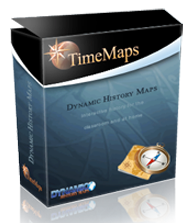 Each of the time periods covered has 9-12 animated maps covering significant events, people, and advances that occur during that time. For example, the Ancient China series covers the rise and fall of different dynasties, while the European Exploration maps (obviously) cover different explorers and
Essay questions...
Activities...
Maps...
Max the Library Cat guards the kids' favorite atlas.
I do like online atlases, but there's nothing that compares to a favorite book.
Disclaimer: I received a copy of the Complete TimeMaps Collection from Knowledge Quest in order to write this review. The opinions you read here reflect my personal experiences with this product. I was not compensated in any other way.